serieP – reliable and efficient industrial chamber furnace
Stable, functional, durable – the essence of baking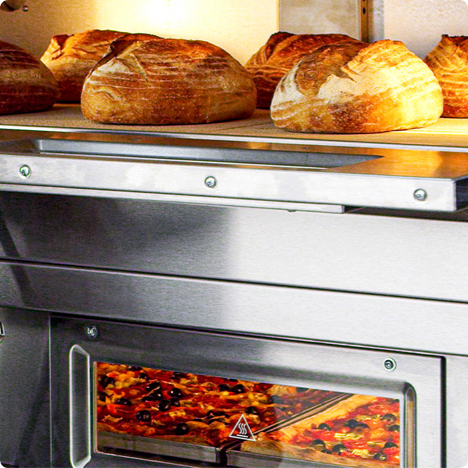 Versatility
serieP are multifunctional, solid and efficient electric and gas stoves. The ideal tool for the direct and indirect baking of pizza, bread and dough thanks to the removable plates made of refractory bricks or pressed stainless steel and the option of installing an optional humidifier.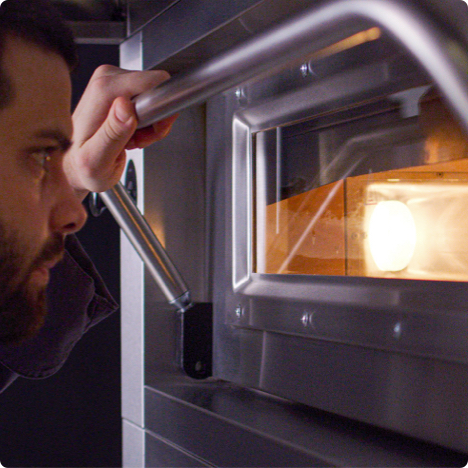 Functionality
The key word is ease of use thanks to the user-friendly control panel! Ovens from the serieP line are equipped with well-balanced doors, ergonomic handles made of brushed stainless steel and double lighting that makes it easier to observe the products while baking for greater energy savings and work efficiency.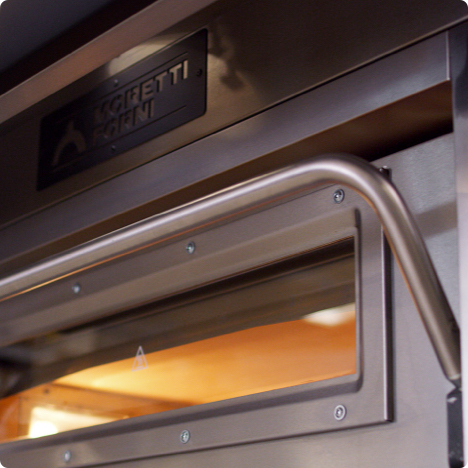 Reliability
The devices of the serieP line are the result of technical and design choices aimed at achieving the highest reliability. Expertise and control procedures ensure the highest durability for users.
Perfect baking guaranteed!
A solution suitable for any type of business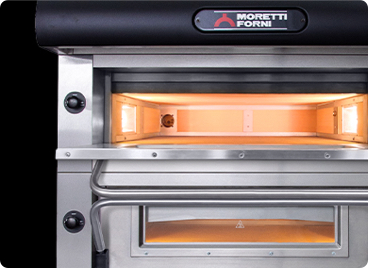 Amalfi
Amalfi is a professional modular oven, designed for direct baking, with exceptional temperature stability; The baking chamber is completely lined with refractory bricks, making this oven the perfect tool for baking traditional pizza.
The distinguishing feature of Amalfi are the heating elements inside the refractory brick, allowing better thermal circulation even with frequent opening of the door.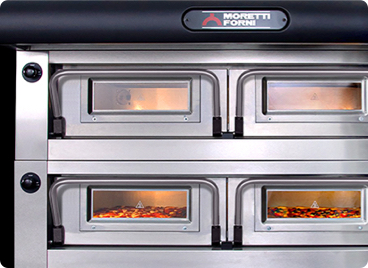 Electric stoves
The P60E, P80E, P120E models are multifunctional chamber ovens, available in various sizes and capacities: ideal for baking al taglio pizzas, kwałaki pizzas and alla pala pizzas, traditional cakes, small breads and products made from sponge, with a long rising time.
The P120E has a wider cooking chamber and is available in 3 different sizes to meet all installation requirements.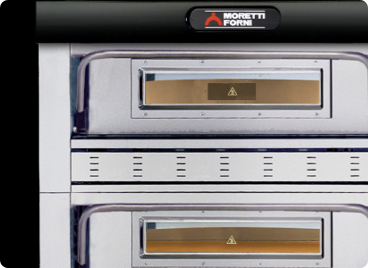 Gas furnaces
The P110G and P150G are gas ovens that are characterized by exceptional baking performance and more efficient production thanks to up to three baking caps. The serieP gas models are equipped with special tubular burners placed under a two-layer fireproof surface, which distributes the heat from the burner thanks to the air gap, ensuring perfect baking uniformity with low energy consumption.
Continuous research by Moretti Forni has enabled the development of technologies to improve baking efficiency and optimize work thanks to a user-friendly interface equipped with all the necessary software.