Technology design
– a solid foundation
The investor does not need to know about gastronomy technology. We are here to guide the client through each stage of the investment and contribute as much as possible to his success.
The owner's satisfaction with running a restaurant is our highest priority.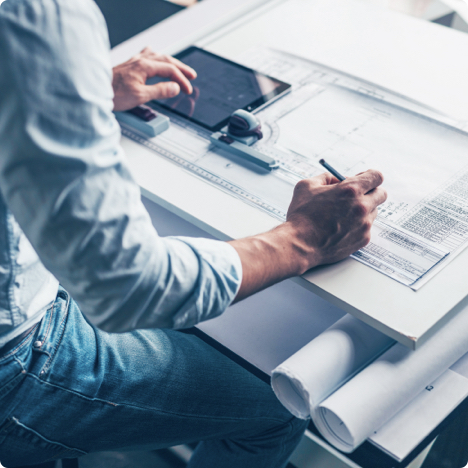 Why us?
 we have extensive experience and we are constantly expanding our competences
we know how to share knowledge
we focus on talking to the client and kitchen staff
we are able to skillfully combine theory with practice
we design professionally and responsibly
we are aware of our own value and skills, we expect the most from ourselves
How are we doing?
We guarantee quick project implementation
we are not afraid of challenges, they are an additional motivation for us
we do not design according to patterns, we approach each project individually
we support the client at every stage of implementation
What we offer?
facility inventory / site visits
comprehensive design development with the arrangement of devices on plans in accordance with applicable regulations
making 3D visualization on special request
guidelines for design industries (electricity, water and sewage, gas)
description of the project and a list of devices with their technical sheets
project coordination at the construction stage, as well as consultations and advice on the selection of equipment
approval of the project by experts for sanitation and health and safety
Our designers of gastronomic technologies are at your disposal