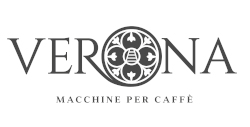 Professional coffee machines created by professionals for professionals
Designers and technologists make every effort to combine ease of use with high efficiency and interesting design in their devices based on many years of experience.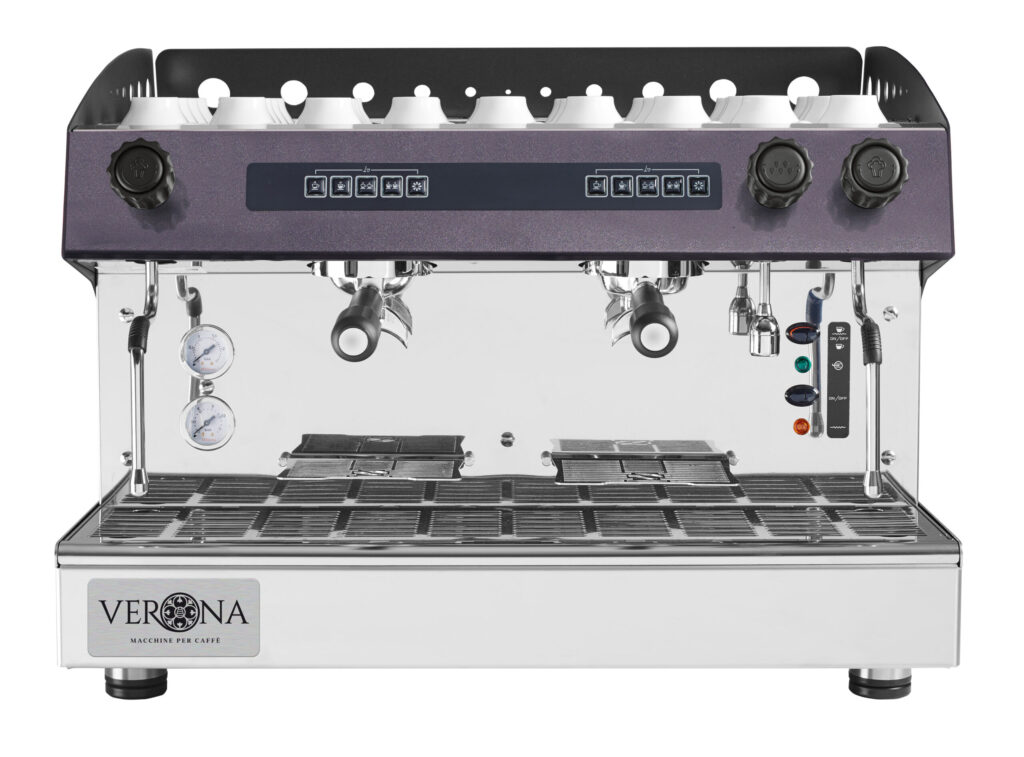 VERONA coffee machines – 1- and 2-group automatic coffee machines
Romeo and Juliet semi-automatic coffee machines are professional machines with versatile use. Romeo and Juliet complement each other perfectly. Made of high-quality components and materials distinguished by high durability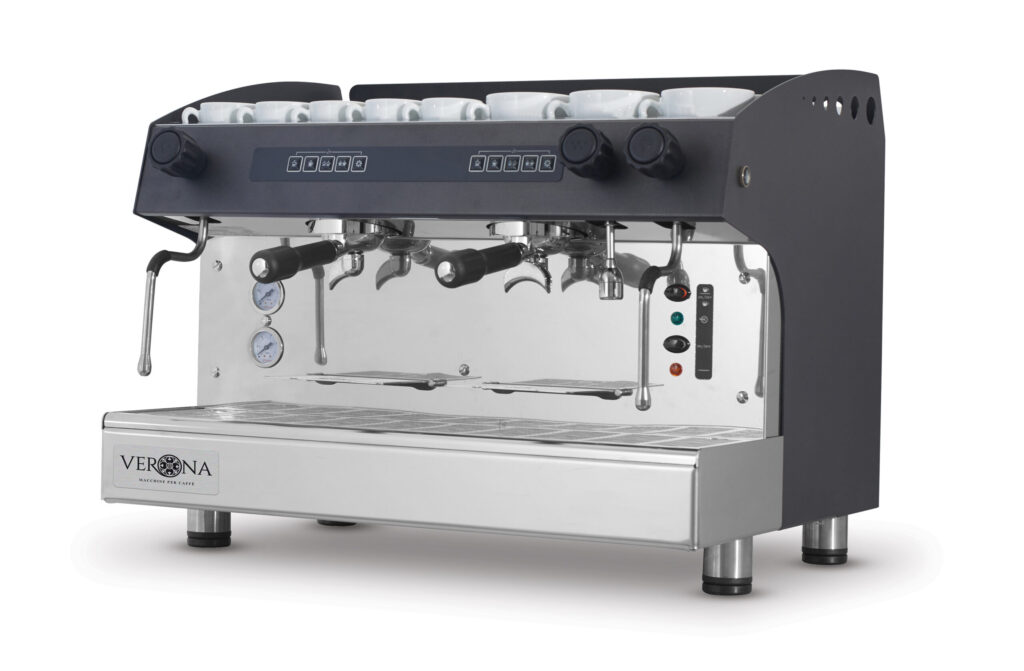 Repeatability of served coffees
Built-in mechanism that guarantees repeatability of served coffees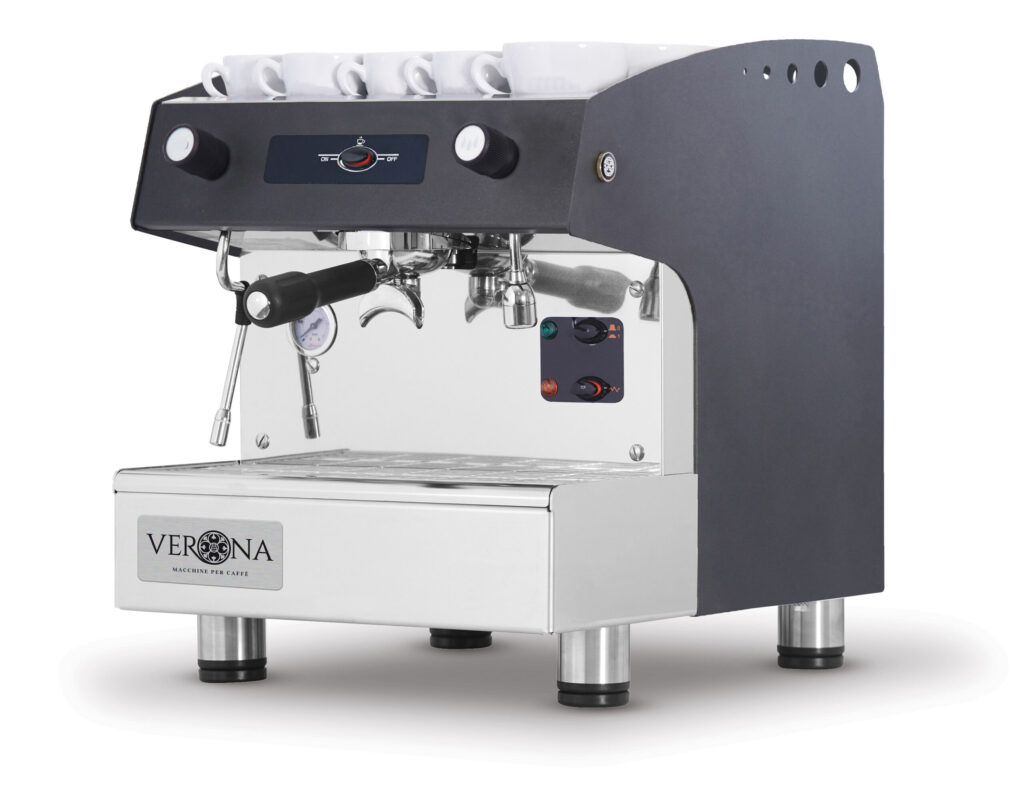 Control panels
Individual groups can be controlled independently with easy-to-use, abrasion-resistant and illuminated control panels
characterized by a compact design with a stainless steel structure, it is strong and reliable. It will work in small eateries and even at home.
provides excellent espresso, is easy to use and extremely effective.

A combination of tradition and modernity
Fiamma is a Portuguese brand full of history. It combines traditions with constant striving for perfection. Fiamma is an Italian word for flame, referring to the passion for coffee that inspires Fiamma's experts and technologists, which they reflect in their projects. Like the famous Portuguese explorers, the manufacturer wants to gain new horizons, learn and develop together with users, customers and partners. Fiamma machines are present all over the world, from Seattle to Sydney, reaching over 70 countries on 5 continents.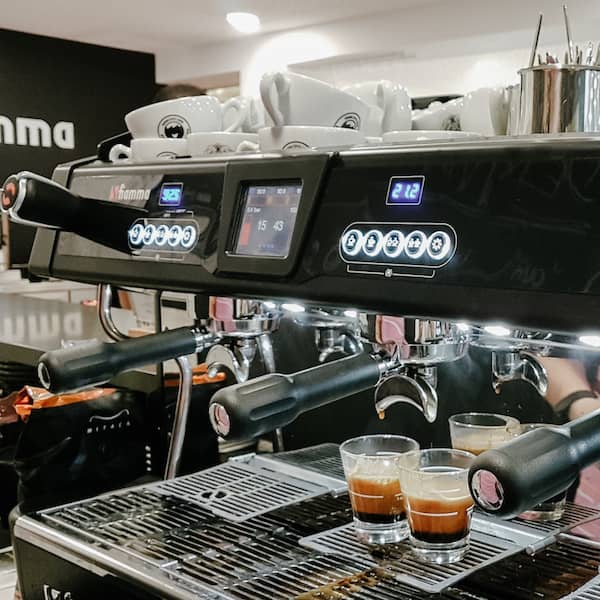 The COMPASS coffee machine is a 2-group multi-boiler
A professional flask multi-boiler helps the barista to maximize his creativity
Constructed of high-quality components and materials distinguished by high durability and efficiency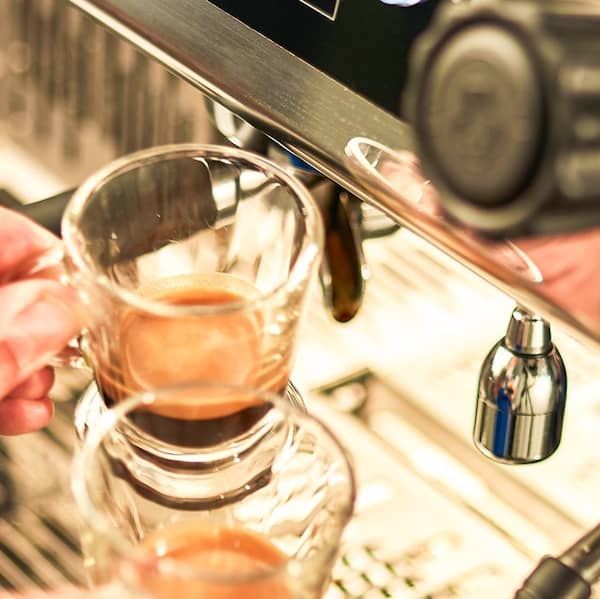 It allows you to adjust the coffee brewing parameters to the specifics and requirements of original beans and blends.
Ergonomic butts and steam lever ensure comfortable operation, and insulated steam nozzles prevent scalding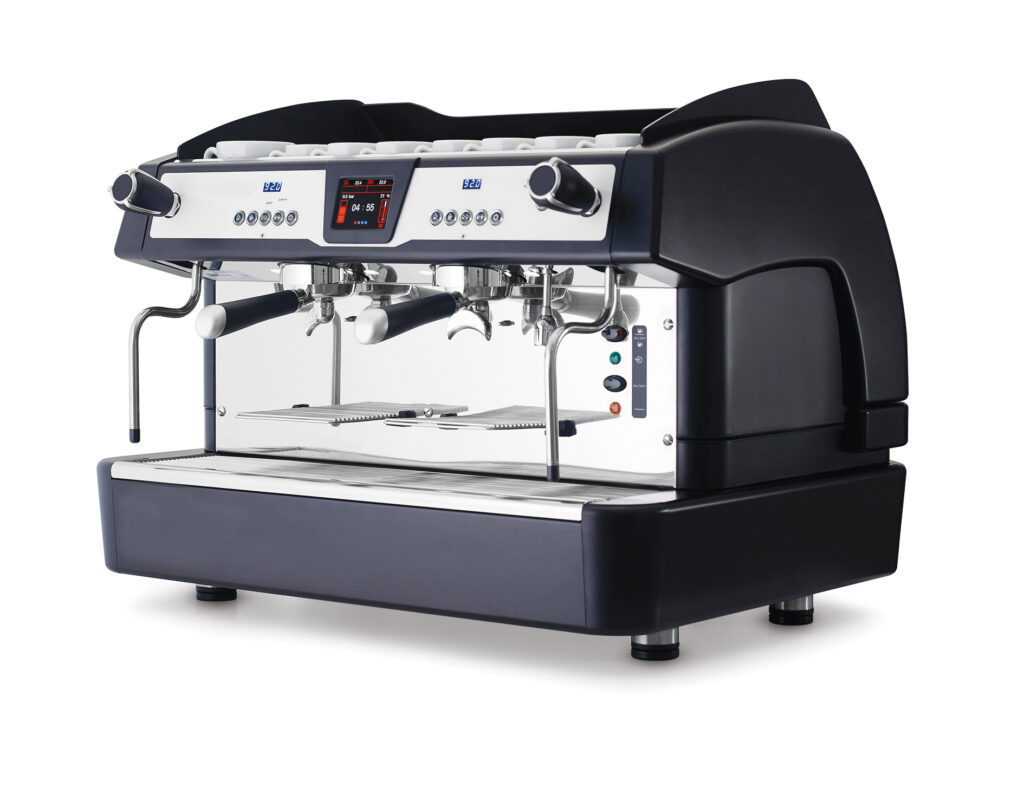 The machine has separate boilers for each group and an additional boiler for steam and hot water production
All boilers are insulated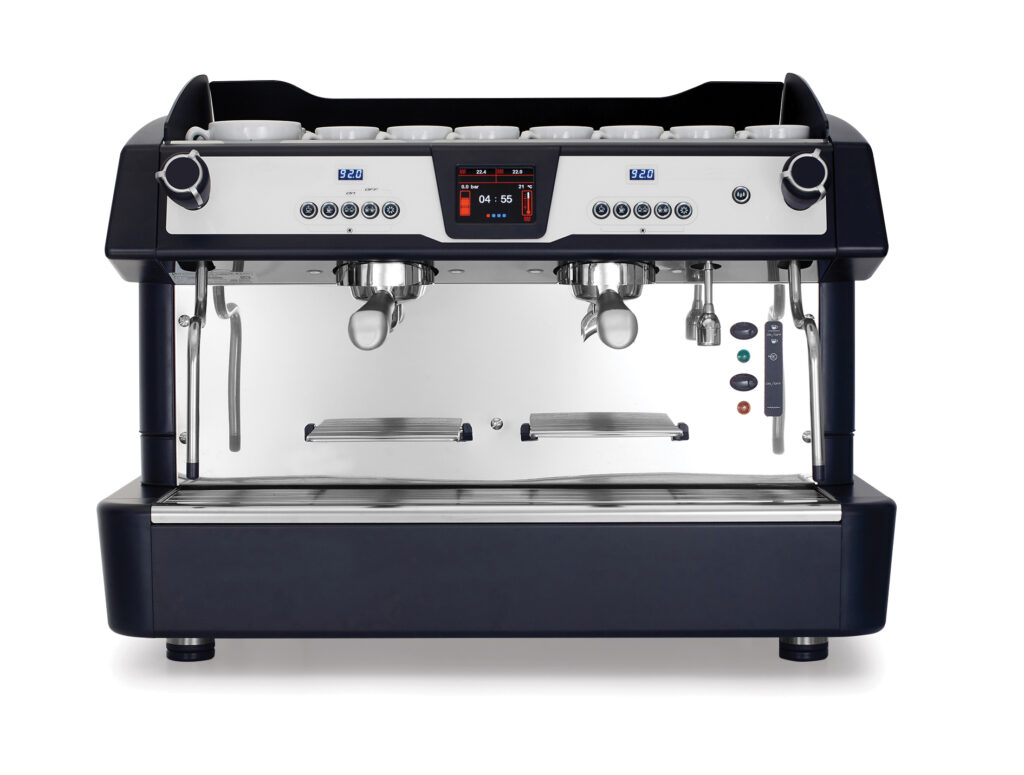 Coffee extraction parameters controlled from the display. Additionally, a graphical coffee extraction guide is available on the screen

Italian tradition combined with modern technology for a perfect end result – in every cup
WEGA is a traditional Italian brand of professional coffee machines dedicated to baristas. In more than 130 countries on 6 continents, professional baristas spread the culture of drinking coffee using WEGA machines in their work, which for 20 years have been combining the latest technical solutions with original, beautiful appearance. WEGA products are created from scratch in one of the most modern factories in the industry located in Treviso, Italy. All materials used to build coffee machines come only from selected European suppliers. From the wide range of Wega experts, we chose 2-group electronic models that meet a number of user needs. The offer is complemented by a compact model, which, despite its smaller size, does not compromise and its functionalities do not differ from its standard version.
Machines from the Wega Original collection – distinguished by the ability to adapt to any style and needs. Coffee machines from the IO family are characterized by a combination of original design in the style of the 70s with modern technology. IO, however, is not only the appearance and technology – it is also a whole range of solutions designed to make the work of the user as easy and enjoyable as possible. The standard equipment includes a raised group, an illuminated worktop and an electric cup warmer.
Wega Experience coffee machines reflect Wega's thirty years of experience in reliable and precise solutions. Professional espresso machines with a unique appearance. They are distinguished by a unique keyboard backlight system and a modern design that combines aerodynamic and futuristic shapes. The LED side panel illumination makes the machine a real eye-catcher, becoming an important element of the restaurant's decor.
The Wega Heritage collection is the embodiment of the retro style loved by coffee purists. The combination of wood and stainless steel adds a classic character to the exclusive shapes. A professional coffee machine in a classic casing. Vela Vintage is intended for true coffee connoisseurs. The Vela Vintage espresso machine gives you an espresso with maximum flavor and aroma. The very appearance of the coffee machine and its style give the cafe a unique style. Thanks to the installed gas heating system, the coffee machine can work without access to electricity and can be used in mobile cafes or food trucks.
The Wega Energy collection includes devices that are equipped with an innovative energy saving system. This is one of the most technologically advanced coffee machines available on the market. The stylish housing and the latest technology make this coffee machine suitable for demanding baristas who want to serve coffee with a unique aroma and taste. Thanks to the technological solutions used in My Concept, the perfect balance between advanced settings and ease of use has been kept. Each group in the coffee machine is equipped with a touch control panel, which allows the barista to configure them individually, depending on their preferences and the type of coffee. The multiboiler technology significantly reduces the operating costs of the machine while ensuring the quality of the prepared coffees at a constant, highest level.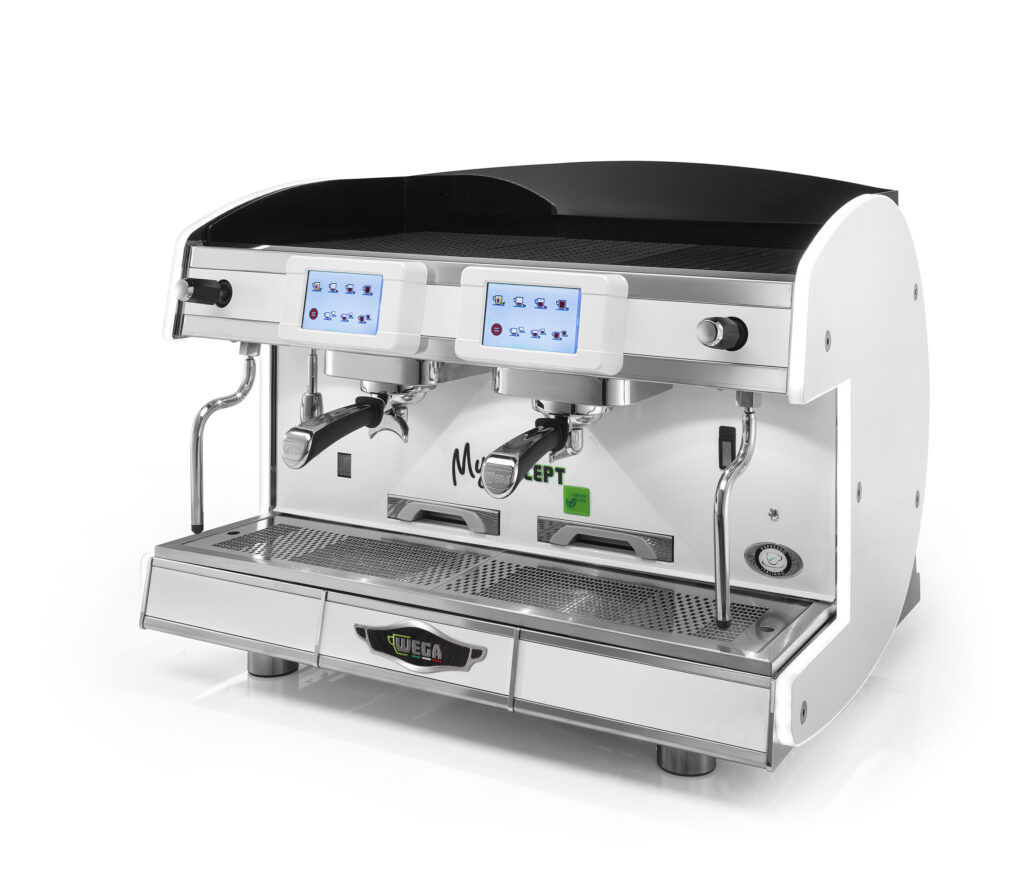 Professional espresso machine made of high-quality materials.It allows you to program up to 4 coffees for each of the two groups in a volumetric (volume) system.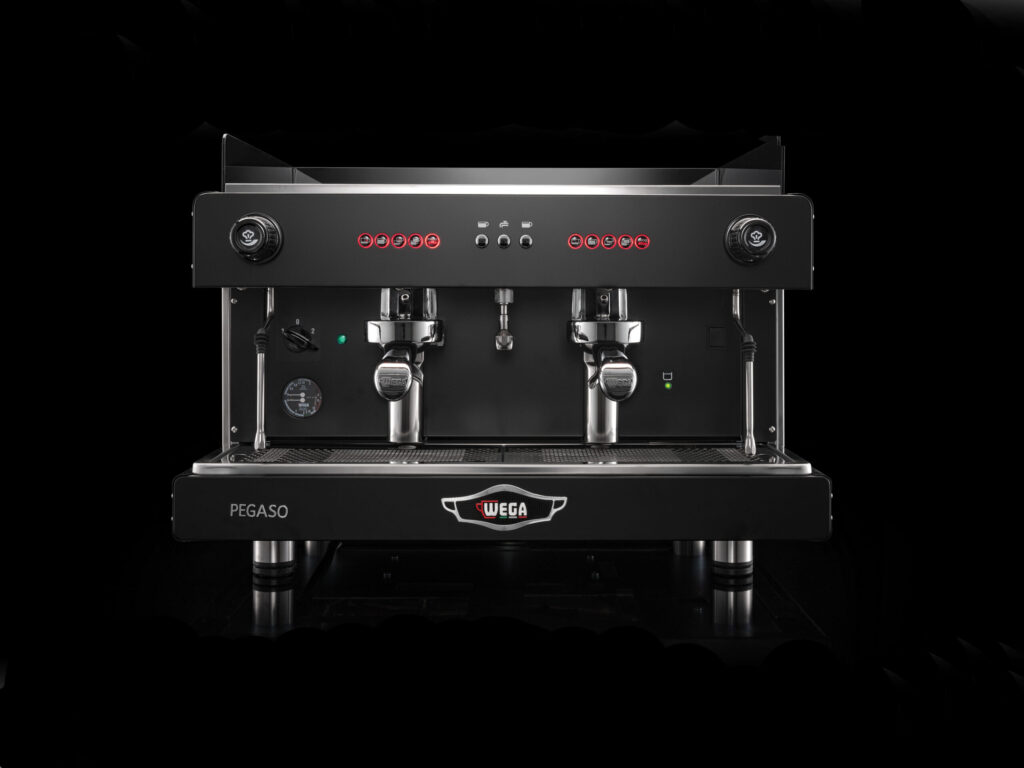 A passion for coffee cultivated for over 80 years
Fiorenzato is a brand of coffee grinders that has been on the market since 1936. Thanks to passion and commitment, the brand has been developing for over eighty years, offering products of the highest quality. They combine tradition with modern technology.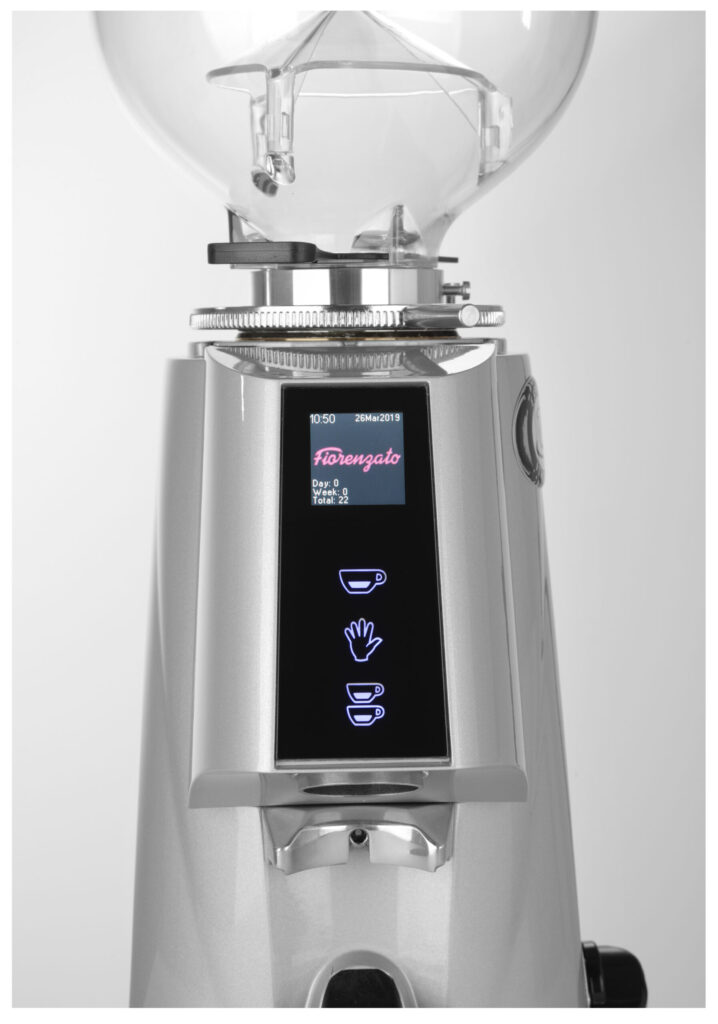 The secret of tasty coffee is the highest quality beans, and then grinding. In order for the coffee prepared for brewing to meet the high expectations of customers, the highest quality, professional coffee grinder is necessary. Fiorenzato meets these requirements.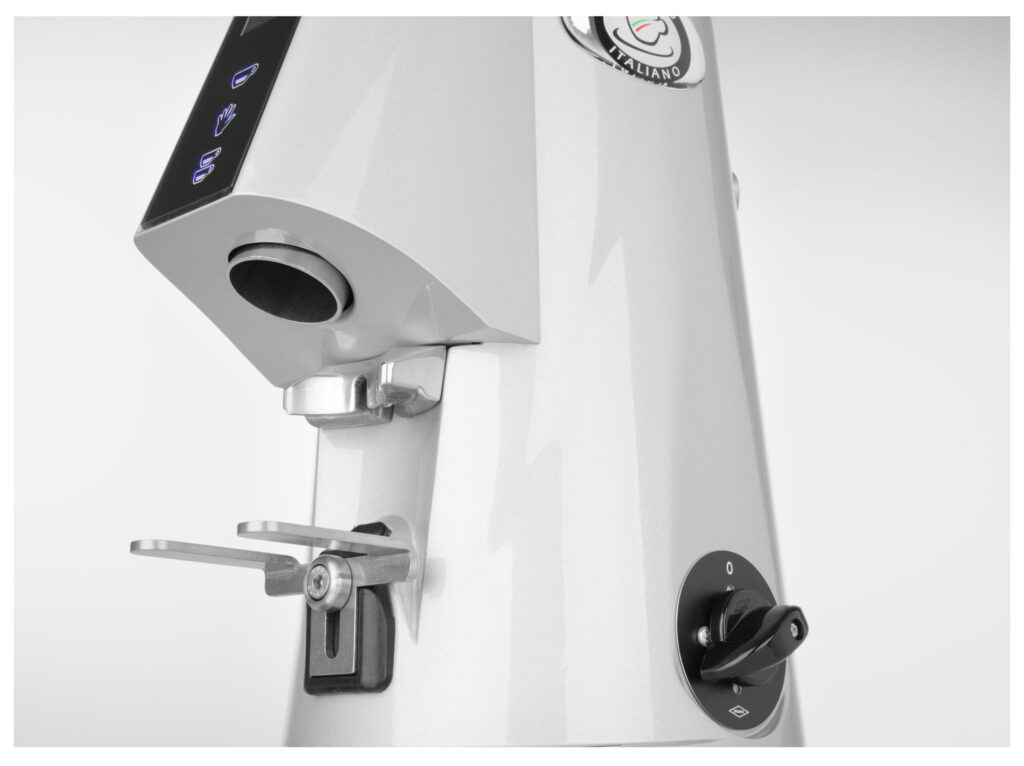 Our offer includes Fiorenzato coffee grinders from the "on demand" line, which offer clear and very intuitive LCD touch displays with a color screen.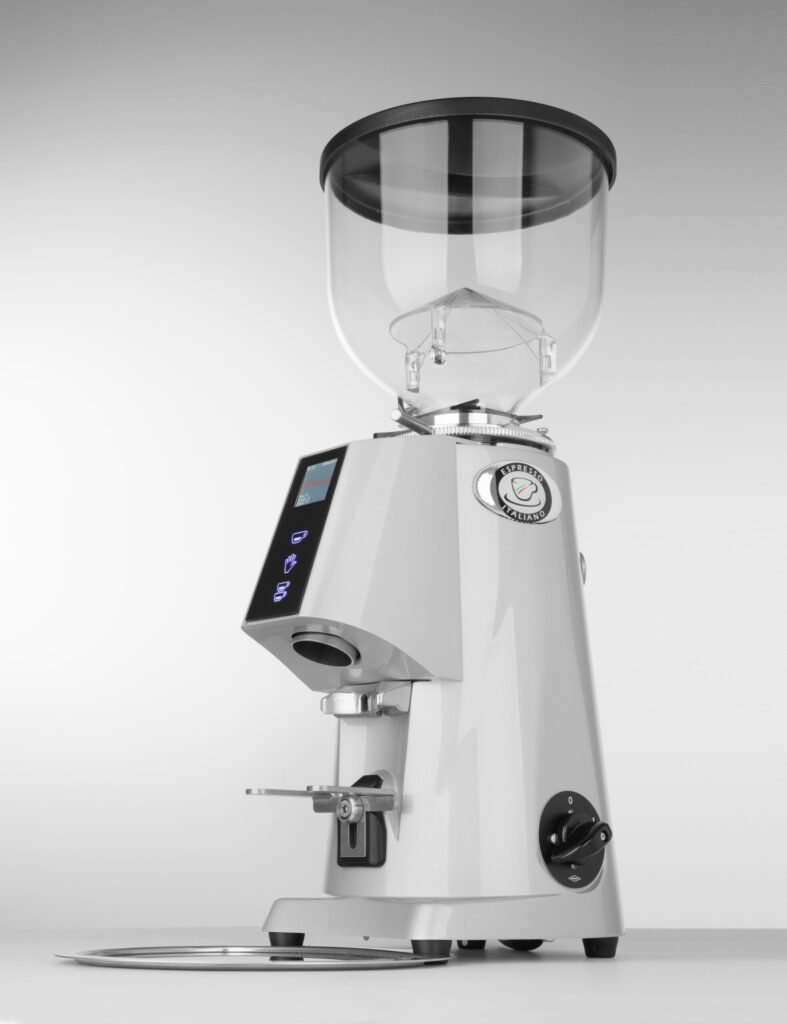 Touch LCD with color screen:
Make it easy to view your coffee consumption statistics and check the wear status of your grinders.
Grinding is instant, and the dosage is electronically regulated, which ensures repeatable portions of the coffee used
The doses can be single or double with the possibility of their independent adjustment
With grinding chamber that can be easily and quickly removed for easy cleaning and maintenance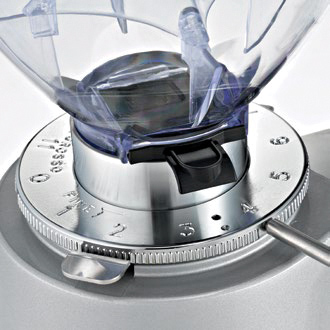 We offer two models to meet the different needs of users.