serieT – tunnel oven, guaranteeing the best baking quality in the world
Perfect baking with high efficiency and maximum energy savings: -30%. High baking quality thanks to the technology that uses blasts of hot air. The serieT line is synonymous with efficiency: the machines in this series are equipped with hot air nozzles for the highest production efficiency. Perfect for any type of baking: pizza, bread, cakes and gastronomic products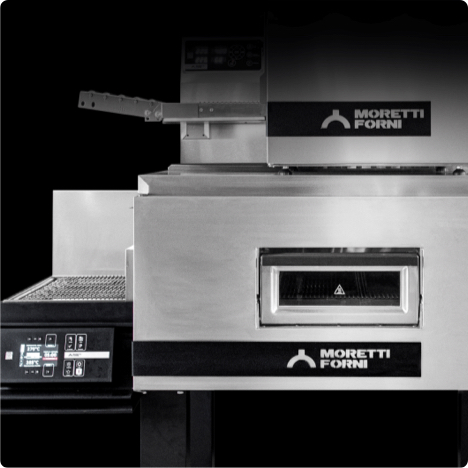 Easy-to-use
Set the temperature and the appropriate baking program, put the food on the belt and let the tunnel oven do all the work.
The device is recommended for restaurants, pizzerias and bakeries; Remote-Master® technology allows remote control of the main functions of the furnace.
From now on, even unqualified personnel can easily bake high-quality products.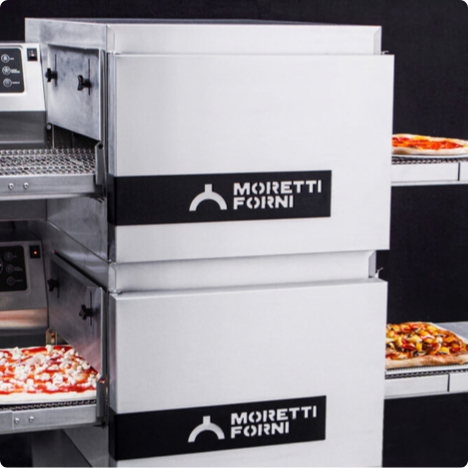 Efficient production
Baking one product after another is now possible!
Ovens from the serieT line are ready for baking in an extremely short time, thanks to which the entire process is fast and the baked goods are always perfect. Ideal for catering establishments with a high production volume and fast work pace, such as pizzeria and restaurant chains.
Bake more and faster!
Universal and unique devices using advanced technology.