iDeck – a necessary oven in every restaurant
An easy-to-use device with functional, small-size accessories. Excellent performance and extreme ease of use. A wide assortment for: pizzerias, bakeries.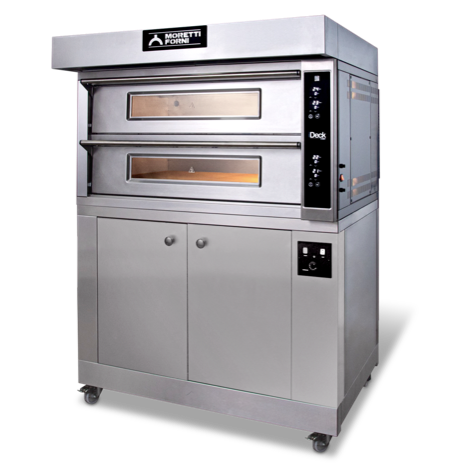 Electronic version
iDeck, electric, available in one or two-chamber version. Dual-Power ™ technology power control: for perfect baking of pizzas and products using yeast. Exceptional flexibility of baking temperature setting thanks to Dual-Temp Technology® for gastronomy: two probes independently control the temperature of the upper and lower surface of the baking chamber.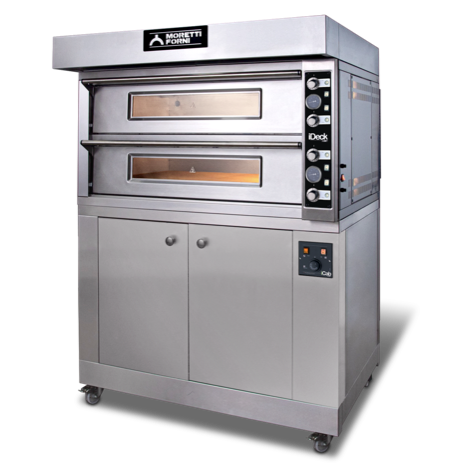 Electromechanical version
This professional electric stove is available in five sizes with one or two chambers. The heating elements generate heat – in the basic version, electromechanical temperature control of the upper and lower surfaces of the baking chamber is possible.
Complete set
of furnaces necessary
to start your business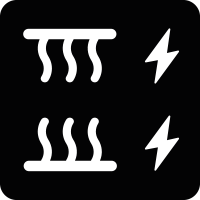 Separate and independent power management on the top and bottom of the oven for perfect heat calibration when baking yeast-based products.
* only available in electronic version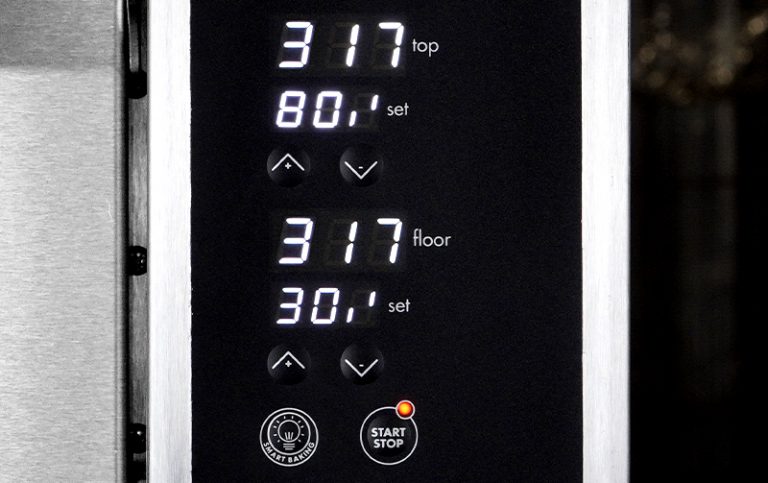 Traditional or convection oven – which baking method is the best?
Ovens from the seriesF can be combined with chamber ovens to form a single baking station for various types of dishes: bread, cakes, but also pizza and other gastronomic products.
You will never have any doubts whether to bake in a traditional or convection oven! Install a combined baking station in your kitchen or restaurant, which will save you space and be able to bake various types of products: cakes, croissants, brioches, as well as rolls, baguettes, focacs, pizzas, meat, vegetables and pies.